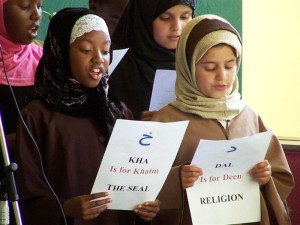 PCFCD is a charitable trust supported by Plymouth City Council. 
Its main objective is to promote education about world religion and cultural diversity based on the values of respect and tolerance.
It aims to achieve this by creating opportunities for interfaith and multicultural awareness, dialogue, understanding and celebration.
The Centre, situated within the school premises in Salisbury Road in the St Judes area of the city, comprises an office, resources and meeting room with kitchen. PCFCD hosts a variety of activities and events, as well as teaching resources and projects.
It was initially an interfaith group which brought people together from the major world faiths, and continuing support for the venture has come from the local Church of England and Roman Catholic bishops, members of the different faith communities, and other interested organisations.
The Centre was established as the result of vision and as a response to the growing need across the city for greater awareness and understanding of a multi-faith and multi-cultural society.
Plymouth City Council generously provided initial start-up funds to renovate the building and get the project up and running. The Centre was established as a charity and officially opened on 20th September 2001 by Councillor Maureen Lawley.
Celebrating its 10th Anniversary in 2011, the Centre has developed hugely in the intervening years and is now widely regarded across the city as a major resource; providing contacts, expertise and experience within the fields of religious diversity, interfaith dialogue and support and engagement with faith communities.
The Centre engages and supports many of the smaller faith groups in Plymouth. The premises are regularly used by Bahá'í and Buddhist groups amongst others. It hosts meetings of the Plymouth Interfaith Group, and is the home of the new Plymouth Council of Faiths.
In 2010, a Faith Action Audit was carried out in the city – find out more and download the results.
For further details, contact PCFCD on info@pcfcd.co.uk or 01752 254438, or check the Centre's website at www.pcfcd.co.uk.